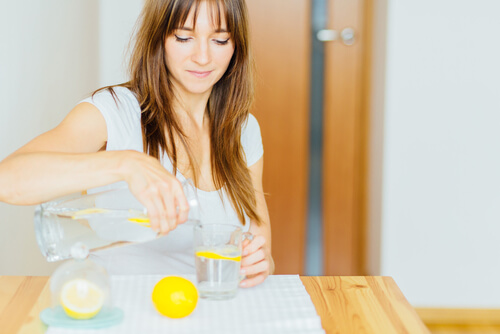 3. Enhances Hydration
Hydration is incredibly important for us. Dehydration leads to a wide range of issues, including slower cognitive performance, muscle cramps, dried-out skin, headaches (the brain actually shrinks when it loses moisture and pulls away from the inside of the skull!), and much more. With all that in mind, the fact that lemon can enhance hydration should make it highly appealing for a wide range of people.
This is because lemon is able to make the water slightly more palatable and thereby makes it easier to drink in large quantities. A small amount of lemon added to water will also add a little sugar to it to make it easier to drink, while the sharpness may help to make it easier to consume in larger quantities.