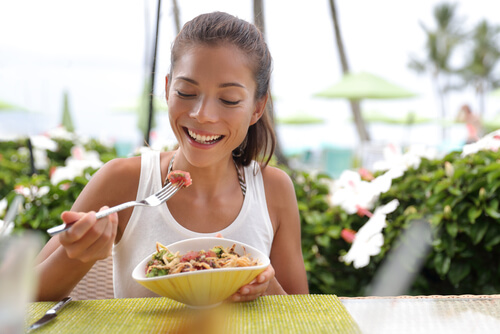 If your doctor has diagnosed you with borderline high or high blood pressure it is likely that they have told you that there are certain lifestyle changes that you can make in order to get your blood pressure into the normal range.
Having high blood pressure can be dangerous as it increases your risk of developing heart disease and of having a stroke or a heart attack. When you have high blood pressure your heart has to work harder to pump blood throughout the body. This puts extra strain on the heart muscles and eventually can weaken them, which can result in a heart attack.
If you were diagnosed with high blood pressure you may be prescribed medication to help lower it. However, blood pressure medications come with side effects that can be quite unpleasant. For this reason, it is a good idea to try to lower your blood pressure naturally.
Fortunately, there are several easy lifestyle changes that you can make in order to help lower your blood pressure. Here are 11 daily habits that you can make right now in order to preserve your normal blood pressure.
1. Reduce your Sodium Intake
Sodium has been linked to high blood pressure. For this reason, if you have been diagnosed with high blood pressure one of the first changes that you can make is to lower the amount of sodium in your diet. Salt intake can be lowered by simply eating fresh or frozen vegetables over canned. You can also swap out processed foods for fresh versions and try using other spices and herbs for seasoning your food instead of salt. While there is some question about how much sodium affects blood pressure, it is still a good idea to lower your salt intake to see if it helps.