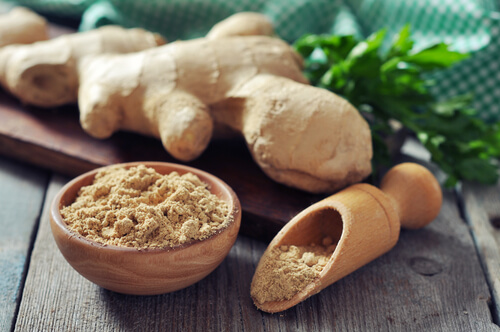 Nausea can be exhausting on your mind and body. It's hard to function and go about your daily life when your stomach is churning, and you feel like you may vomit at any time. There are a lot of different things that can cause nausea. Infections, food poisoning, anxiety, stress, and constipation are just a few of those things. People who are suffering from chronic nausea often take medications to treat it. These medications can have side effects that are just as bad as or worse than the nausea itself.
It's always better to use natural treatment when possible. When you use a natural remedy, there are fewer side effects. Natural remedies are also less likely to interfere with any mediations you may be taking or cause an allergic reaction.
There are numerous natural ways to treat nausea, and you may want to try a couple of different ones to see which one works best for you.
Here are 14 options to consider.
1. Ginger
Ginger is a natural remedy that many people use to treat nausea. It is a great way to fight all different types of nausea, and it's affordable and easy to find in many stores. Many people eat ginger candy, use ginger extract, or chew on candied ginger to help fight off nausea related to pregnancy, upset stomach, or even motion sickness. It can also help with nausea related to chemotherapy and surgery.
You can find powdered ginger and ginger supplements at many health stores and even some pharmacies. It contains many of the same components used in nausea medication that is prescribed or available over the counter. It's not likely to interfere with other medications or cause any severe side effects.
Ginger is easily tolerated by most people, but if you have issues with low blood pressure or low blood sugar, you should be careful about how much ginger you consume daily. If you have concerns, talk to your doctor.