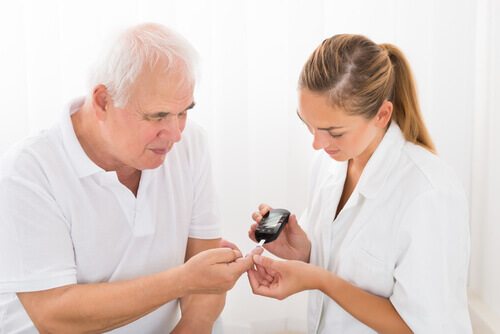 According to clinical studies, cellulitis is a medical condition that's known to affect approximately 200 in every 100, 000 patients. That might not sound like much, but consider the fact that the average doctor sees an average 2, 160 patients in private practice alone and the condition starts to look a lot more commonplace.
Simply defined, cellulitis is a bacterial infection that affects the skin's inner layers. Your symptoms might include swelling, redness, and heat along the affected area, along with redness along with the body's lymphatic system. These bacterial infections most commonly enter the body through small lesions in the skin, which might not even be visible to the naked eye.
Other symptoms of the condition can include running a high fever and feeling tired and lethargic. In extreme cases, it can even affect the deeper layers of the skin.

Are you at risk? Here are 10 things you didn't know could be the cause behind your cellulitis.
1. Diabetes
Diabetes is a health condition that affects the way the body produces and regulates a hormone known as insulin; this hormone is responsible for breaking down sugar in the body and converting it into energy. When your body isn't breaking down or processing sugar in the right way, the glucose levels in the blood can go dangerously high – and lead to a wide variety of symptoms including tiredness and blurred vision that can, in extreme cases, lead up to unconsciousness, more commonly known as a "sugar coma."
There are two main types of diabetes: Type 1 and Type 2. In Type 1 diabetes, the body doesn't produce its own insulin at all, and those who suffer from diabetes will need to take insulin shots every day. Sometimes, gestational diabetes also shows up in pregnant women – though is most commonly Type 2 instead.

While diabetes is not a direct cause of cellulitis, it can be a risk factor. Why does it put you at risk of cellulitis? Both the compromised immunity and circulation problems that come with diabetes can put you at a higher risk of developing this condition.