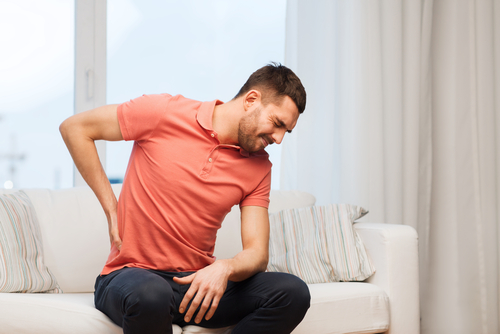 Joint pain has a big impact on our lives, because they affect many of our activities, and in some cases, even all of them. The simplest movements, that we perform many times a day without a thought, suddenly become conscious to us and difficult or even impossible to do. Some joints are more exposed to painful circumstances than others, including injury or fracture, overuse, and wearing, among many others.
The hip is a core joint that supports the weight of our upper body, and takes the impact of lower body activities like running and jumping. Hip pain isn't uncommon, especially among elderly people, and the negative impact it has in our life can be overwhelming.
There are many causes of hip pain, and not all pain management strategies and therapeutic interventions will work in every case. So you need to know the reason of your pain and then select which remedy is best for you. Here is a list of options for quick hip pain relief.
1. Self massages
This is one of the quickest ways to get rid of hip pain. You can go to a physical therapist and get massages, but you can also perform them yourself at home or any other place. Pay attention to how your hip feels after different directions and intensities of massages, your body will tell you what is the best technique and the best movement for your pain.
Self massages are especially effective for hip pain caused by muscular tension and overstress. Use long movements with your fingertips to stretch the muscular fibers and provide relief to your hip. However, make sure to stop if you experience any discomfort or pain when you massage your hips.
If your joint is inflamed, certain massages could actually make the pain worse. Pay attention to how you feel and you shouldn't go wrong. Perform your massages when it hurts and also periodically as a preventive method.