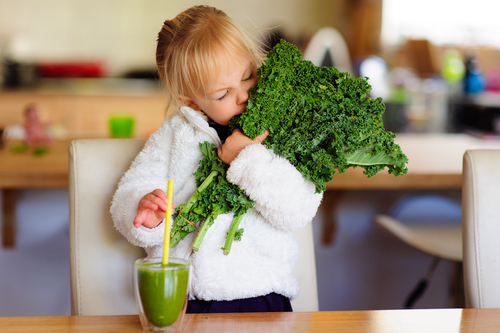 There's no doubt that you are familiar with how essential vitamins are to your health. You're probably very well aware of some of the most important ones, too, such as the B vitamins, vitamin C, D and E. You are also probably pretty familiar with what these important vitamins do for your health (vitamin C strengthens the immune system, for example,) and you may even be making sure that you are either getting them through your diet or supplements.
Did you know, though, that there is a super important vitamin that you may not be familiar with?
– Vitamin K. It is just as essential as all the other vitamins, and it does so many incredible things for the body; however, many people aren't aware of how important vitamin K is, and aren't getting enough of it.
Vitamin K is a term used to describe a collection of fat-soluble compounds; in other words, there is more than one type of this vitamin (just like the B vitamins.) The two different K vitamins include:
– K1, also known as phylloquinone, which occurs naturally in plants, particularly green veggies. This vitamin goes right to the liver and helps maintain healthy blood clotting.
– K2, or menaquinons, is produced by bacteria that line the walls of the gastrointestinal tract. This vitamin keeps the walls of the blood vessels strong, as well as the bones tissues. It is found in egg yolks, organ meats and different types of dairies.
In all, the K vitamins do several important things for the body. They help to regulate blood clotting, transport calcium through the body, strengthen the bones, and help to prevent the calcification of the arteries. In other words, vitamin K can help to prevent heart attacks, reduce bone loss, ensure your blood clots properly when you sustain an injury, and can lower the risk of bone fractures.
Given the important jobs that vitamin K does, you definitely want to make sure that you are getting enough of it. What's the easiest way to do that? Make sure you are eating a diet that is rich in K vitamins. The amount of vitamin K you need on a daily basis depends on your age and your gender; the recommended daily intake for adult males is 120 micrograms, and for adult women, the recommended daily intake is 90 micrograms.
If you're looking to up your vitamin K intake, here's a look at 19 foods that you are going to want to add to your diet.
1. Kale
Though it's often used as a garnish, you should really consider serving kale as a part of a main dish or as a side dish. One cup of kale serves up nearly 550 micrograms of vitamin K, which is more than 100 percent of the recommended daily intake for both men and women – and its low in calories, too. You can chop up raw kale and add it to a salad, mix it into a hearty soup, or steam it and top it with salt and pepper for a healthy side dish.