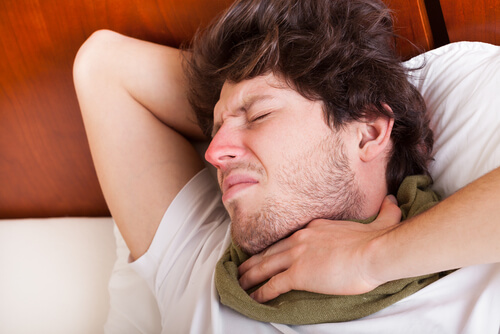 Your throat consists of a tube that is in charge of carrying food through your esophagus and air throughout your larynx and windpipe. The pharynx is the technical name for the throat. Problems with the throat are actually quite common.
Chances are that at some point your throat has been sore. Typically, the cause of a sore throat is a viral infection. Some of the other causes of a sore throat include strep bacterial infections, allergies, or stomach acid leaking back up into the esophagus. Croup, which is an inflammation of the throat, often occurs in small children, causes a barking cough.
If the tonsils become inflamed, it could cause the throat to be sore as well. This is referred to as tonsillitis. Another reason that you may experience issues with throat cancer. Here are 14 signs of throat problems that you want to watch for.
1. Soreness
At times the throat may simply be sore. This could be caused by a virus or by the strep bacteria. A sore throat may be mild or can become very painful. If the soreness is caused by strep bacteria, it causes the area to become inflamed.
This can make it difficult to talk or swallow. Of course, the soreness you are experiencing in your throat could be caused by a number of ailments and may just be a side effect of a common cold. If you have a persistent sore throat that lasts for several days, it is a good idea to go to the doctor in order to determine the underlying cause.
If it is strep throat, your doctor will prescribe antibiotics to help clear out the infection. If the cause is viral, it will simply take time for the soreness to go away. Cough drops or cough medicine can help ease the pain associated with a sore throat.