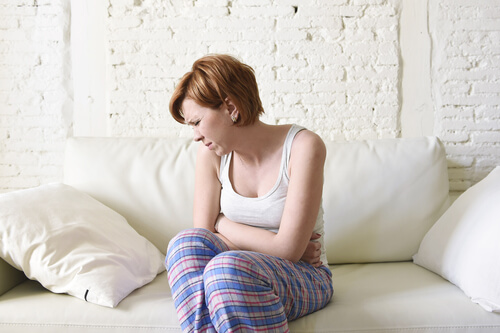 2. Cramping
Mild cramping is another sign of early pregnancy. The cramps won't be severe enough to inflict pain, but some women will occasionally experience cramps that leave them doubled up and feeling disabled. Cramps are a regular part of the menstrual cycle; increased production of prostaglandins assists the uterus is shedding its lining. However, excessive cramping over a few days could mean that you have a baby on the way.
Cramping occurs from the increased blood flow to the uterus during pregnancy. If you experience cramping that lasts for longer than a 24-hour period, contact your physician for a checkup and pregnancy test.
Many women fear that cramping may be a sign of a miscarriage. Mild cramping in the pelvic region is not a cause for concern. However, consult with your doctor immediately if you experience cramping along with abdominal pain and bleeding. The combination of these symptoms could mean trouble with the pregnancy.