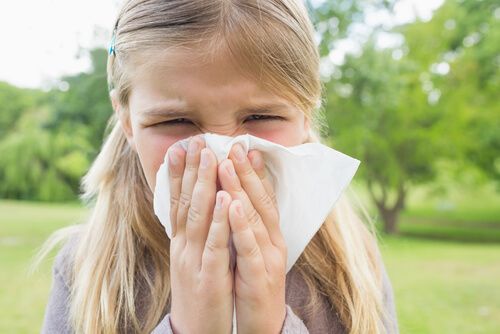 Mold is a fungus that can harbor anywhere in the home. It harbors in moist places. Some mold is called mildew. The bathroom and shower are known to have mold, but other areas of the home can have mold as well. There are products that can get rid of mold in the store, but they always come back.
Bleach is one substance that can get rid of mold, but as stated it always comes back. The longer mold is in the home the family is in danger. The family ends with becoming allergic to mold. They may think it's an outdoor allergy, which it could be since mold is found out and indoors.
There are no government or EPA standards to find out if mold is in a home. Most people will report it to their city inspection office to let them know mold is growing in the home. Once it's found out that mold is in the home, the landlord or homeowner has to take steps to rid the home of it.

1. Sneezing is a symptom when you have been exposed to mold.
Mold gives you allergies, so whenever you are around mold, you'll sneeze. Over-the-counter allergy medicine may work temporarily, but once it wears off, the sneezing will come back. Since you may not know you have a mold allergy, you might use cold medicine.
The best both solutions will do is to make you drowsy. It may help to wear a mask where it covers your nose and mouth. If the mold is in the home, you'll need to wear the mask at all times. It'll be difficult to eat, drink, and talk to people. It would be best for you to either get some bleach t get rid of mold temporarily or move into a new home.
When you're away from home, you're sneezing will go away, but once you go back to the area where mold is located, your sneezing will come back.