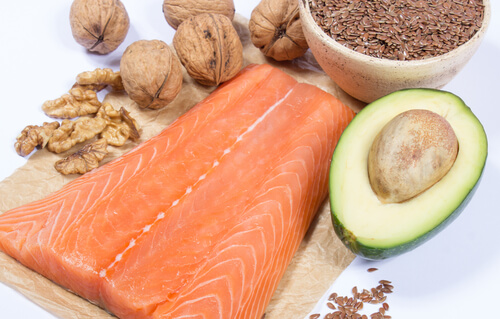 2. Eat Foods Rich In Omega-3 Fatty Acids
Omega-3 fats are known as a natural wonder of the food world, in that they are beneficial to health for many reasons. They ward off heart disease, dementia, and many other diseases. They also lower cholesterol. They reduce triglycerides, which are a type of fat in your blood, and can also lessen blood pressure. These fatty acids can be found in 'oily fish', such as sardines, salmon, tuna, and herring. Other good sources of Omega-3 include walnuts, almonds and ground flaxseeds.
Not only do they lower bad cholesterol but they also raise good cholesterol by as much as 4 percent. If you're not used to eating fish, there is a wealth of information available online. This includes plenty of recipes that will show you how to select the right kind at the store, prepare it for cooking when at home, and produce from it a dish that everyone will love eating.