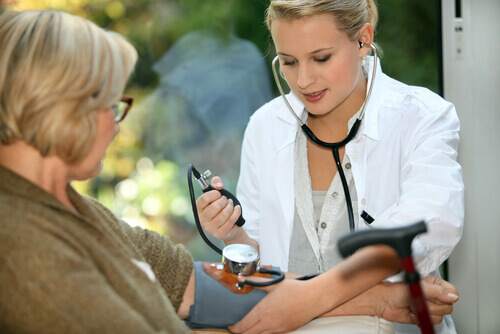 3. High Blood Pressure
One of the main factors that contribute to magnesium deficiency is poor dietary habits. This promotes low magnesium levels, which can ultimately lead to more severe health problems. Studies show that magnesium deficiency can increase blood pressure, which exposes one to the risk of heart disease. Other than that, people with low magnesium levels have a higher risk of developing diabetes and suffering through a stroke.
The presence of magnesium nutrients in the body helps to balance your blood pressure, keeping your heart rhythm at a normal, healthy rate. Magnesium supplements are usually taken by adults to lower the chances of high blood pressure. In fact, this greatly contributes to lowering your blood pressure itself.
If you have recently noticed persistent spikes in your blood pressure over a long period of time, you might already be low on magnesium. Do consider stocking up on magnesium-rich foods and supplements to avoid this.