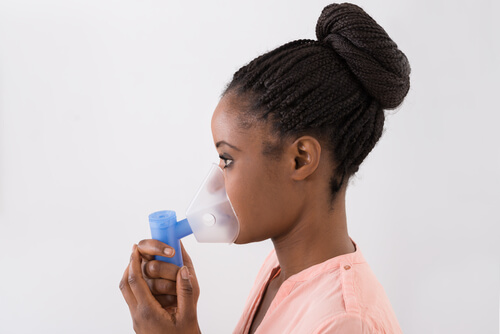 2. Asthma
Individuals with asthma are more prone to lower magnesium levels than people without. The lack of magnesium stops the body from regulating muscle and nerve function. Doctors say that this lack of magnesium can cause a buildup of calcium in the muscles lining the airways of the lungs. This constricts the airways, possibly causing more severe and fatal asthma attacks.
Some inhalers include magnesium sulfate to alleviate severe asthma, expanding and relaxing the airways. In other cases, individuals with more severe symptoms need to be injected supplements to relieve their airways. Dietary magnesium supplements, on the other hand, are known to be less effective in alleviating asthma attacks.
While there is an evident correlation between magnesium deficiency and asthma, it is still important to consult a doctor to investigate this symptom. However, if you have had recurring cases of asthma that border on the severe, it might be time to raise your magnesium level intake.