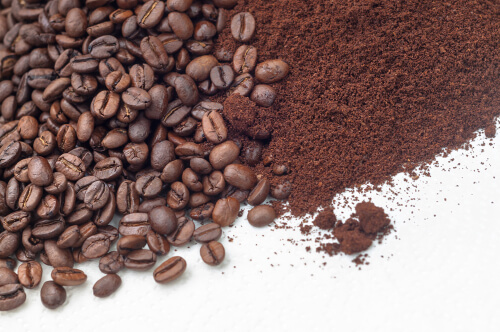 2. Caffeine
Caffeine is a great way to start your day, and there are many people who swear that they can't get going in the morning without a cup (or two) of strongly brewed coffee. But you should know that caffeine is good for a lot more than just keeping you awake: The same rejuvenating effects that caffeine has on the body, it also has on the skin.
That's why caffeine is a common ingredient in many rejuvenating skin creams, and it's also the same reason why putting a black tea bag under your eyes will help you to get rid of the dark circles under your eyes.
But caffeine can also do the opposite: If you ingest too much caffeine, then you get what some people call the caffeine-jitters. The most common side-effects of having ingested too much caffeine include heart palpitations, feeling shaky, edgy or nervous – and having dark circles under the eyes.