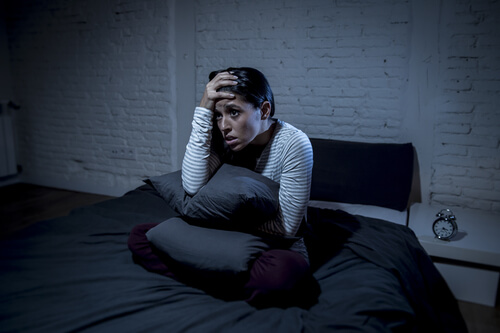 2. Insomnia
I thought an mTBI is supposed to make me feel drowsy, why can't I Fall asleep?
The myth that concussion victims need to stay awake is a complete falsehood. The brain is continuously active, 24-hours a day and it recovers during the sleep cycle.
Disturbance in the sleeping and waking cycle is a common symptom of TBI. However, insomnia may be the last symptom you would expect from a concussion. A injury can damage the suprachiasmatic nucleus of the hypothalamus, a fragile organ in the brain responsible for the sleep cycle.
The suprachiasmatic nucleus releases chemicals into the blood around the brain, slowing your brain waves from a conscious state into the dream state. An injury to this area of the brain leaves you unable to fall asleep easily, resulting in insomnia. Persistent insomnia creates havoc in both your neurological and hormonal systems. An "Addisonian crisis" is the final result of adrenal fatigue.