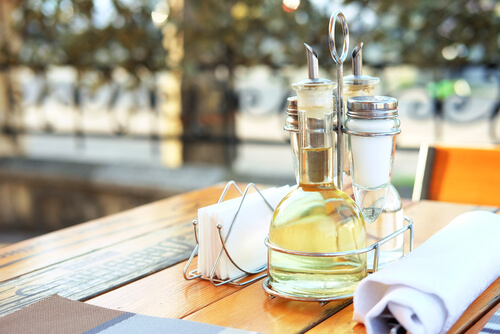 When you live in an environment that is humid, mildew and mold are just a natural byproduct. There is a good chance that mold is growing in your home and you do not even realize it. This is because mold loves places that are warm, humid, and dark. Your kitchen, bathroom, and basement are all at risk for bacteria and mold growth because they are constantly in contact with moisture. When conditions are right, mold may grow within just one or two days.
If mold is left untreated it can cause respiratory issues as well as be a factor for allergies throughout the year. This is why it is important to kill mold as soon as you see it. The good news is that mold is often fairly simple to get rid of. In fact, there are several homemade methods for effectively removing mold from your home.
1. Vinegar
When it comes to cleaning agents, vinegar can be your best friend. You can dilute the vinegar with some water in order to make the scent more bearable. However, for mold killer, vinegar will work best when it is not diluted and is sprayed directly onto the mold from a spray bottle. You will want to leave the vinegar on the mold for several hours.
Once the vinegar has set for a bit, you will then want to scrub the area with a brush designed for mold removal. If the smell of the vinegar truly bothers you, adding some essential oil may help. You may also add some orange peels or other citrus peels to help with the scent. Just know, that the smell will go away by the time you are ready to scrub the area. The vinegar will kill the majority of mold spores and any bacteria or viruses.