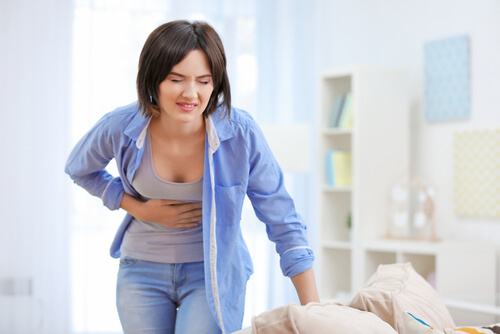 2. Abdominal Cramping and Pain
Since the norovirus affects the digestive system, it only makes sense that it can cause you to experience pain and cramping in your abdominal area. This pain and cramping may be quite severe depending on the type of virus that you have contracted. At times, the cramping may be quite severe and cause you to be nauseous and may cause vomiting.
The vomiting may even make your abdominal area feel worse as it can cause the cramping and pain to become more severe as the muscles are being used to help expel whatever is causing the digestive system distress. The norovirus can cause the entire digestive tract to become inflamed, which in turn causes pain within the body. These symptoms may start just a few hours after contracting the virus or up to several days later. Once again, for some people the cramping and pain may be quite severe and for others it is not as bad.