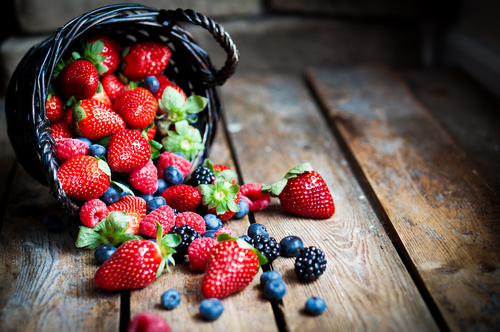 3. Strawberries: One Cup
It's normal to feel like a snack or something sweet every once in a while, and it's become almost normal for people on a diet to beat themselves up for this – and there's no reason why this should be the attitude towards snacking. When you want to snack, your body is telling you that it's craving something you might have a deficiency in – and there are always healthier ways of replacing something unhealthy.
For example, strawberries are very low in calories compared to their weight – and you can expect to find about 49 calories in your average cup serving of strawberries.
There are thousands of things that you can do with these, including adding them to smoothies – or freezing them and turning them into ice-blocks for your fruit juice that won't water it down.
Strawberries are also surprisingly great in savory salads – and can add a whole new tang to it.
Next time you feel like a snack, just reach over for the strawberries.