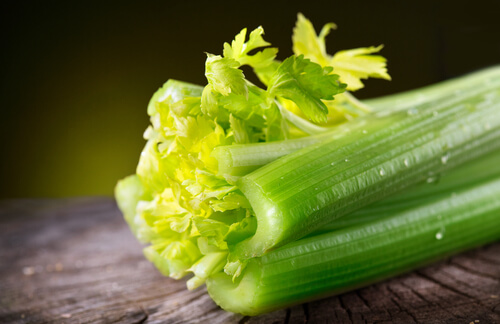 2. Celery Sticks: Two
Celery sticks are a great option – and you can hold on all your jokes about celery being rabbit food. There are plenty of things that you can do with celery that turn them into something practical instead of an age-old diet joke: To mention just one possibility, you can use some chopped up celery in your omelet and give it some flair – and some fresh crunch.
Of course, to mention just one more, you can also use celery over any type of salad – and skinless chicken breast is low enough in calories that you should even be able to turn it into a meatier salad that's higher in protein if your needs require it, and you don't have to worry about watching your weight because both are nice low-calorie options.
Again, it's usually the dressing that'll be hiding your calories – so if you're trying to lose weight, you might want to make your own healthier dressing at home rather than buy one off the shelf.