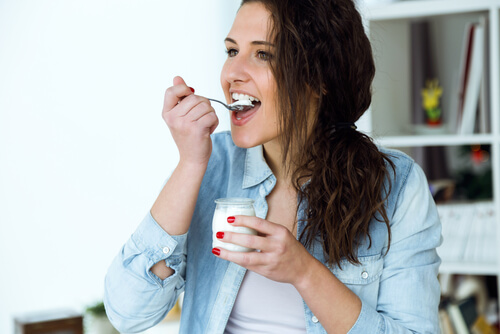 If you grew up with your mom always telling you to eat your breakfast because it's the most important meal of the day, it turns out that she was right! Now, go ahead and thank her for the advice, and make sure you follow it!
Why is breakfast so important? According to research, the first meal you eat of the day sets the entire tone for what you eat the rest of the day. Not only does it fuel your body with vital energy that your body needs to get you up and going, but it also kick-starts your metabolism.
Breakfast immediately increases your energy levels, restores your blood glucose levels to normal after a period of fasting overnight, and it also increases glycogen stores in your liver and muscles. It also has an immediate impact on cortisol, the stress hormone, lowering its levels and boosting your overall mood. It affects every dimension of your physical and mental well-being, thereby impacting your performance throughout the day.
If you're looking to lose weight, improve your mental and physical performance, and boost your mood, you are going to want to make sure that you start each day with a well-balanced breakfast.
In order to get the most out of your breakfast, skip processed foods, like toaster strudels and pre-packaged cereals that are loaded with preservatives. Instead, start your day off right with one of these 20 highly nutritious and delicious breakfasts.
1. Greek yogurt
For a super easy, highly healthy, and totally delicious breakfast, grab some Greek yogurt. It has a creamier consistency than traditional yogurt, thanks to the straining process, which removes liquids, such as whey, from the curds. This straining process also results in a highly concentrated form of protein, which will make you feel more satiated for longer. Plus, protein is an important building block for both your muscles and cells. Plus, Greek yogurt can also help with weight control, as it increases the production of hormones that promote the sensation of fullness. Lastly, Greek yogurt is packed with other essential vitamins, minerals and fiber.