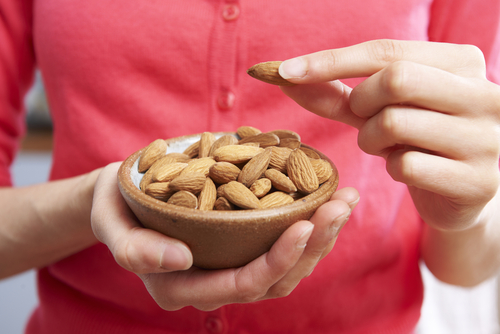 Are you feeling sluggish and worn down? Do you have trouble falling or staying asleep? Do you just feel like you are off and something is amiss? If so, there's a chance that you could be suffering from a magnesium deficiency.
A mineral that is responsible for more than 300 biochemical reactions within the body. It helps to regulate and maintain DNA and RNA, promotes enzyme activity, produces energy and balances other vital minerals, among other things. While it is a naturally occurring substance within the body, it is used so rapidly that it needs to be replaced; if it's not, a magnesium deficiency could occur. In fact, magnesium deficiency is a very common problem, with some estimates indicating that more than 90 percent of adults are deficient in the mineral.
What happens if you have a magnesium deficiency? Your health is impacted in a multitude of ways. Some of the biggest problems that are caused by a magnesium deficiency include:
– Constipation
– Increased tension
– Migraine headaches
– Muscle spasms and cramps
– Anxiety
– Depression
– Excessive or chronic fatigue
– Hormone imbalances
If the deficiency is large enough and goes on for a long enough period of time, it can lead to the development of fibromyalgia, osteoporosis or it could even cause a heart attack.
Fortunately, there is a way that you can increase your magnesium intake, and it's actually pretty simple. How? – By making changes to your diet and ensuring that you are eating enough magnesium-rich foods. The amount of magnesium that you should be getting every day varies for each age group; however, on average, a minimum of 350 mg is recommended.
Here's a look at 18 foods that are high in magnesium and if you make sure that you are eating plenty of them, you can prevent a deficiency from occurring.
1. Almonds
These nutrient-dense nuts are packed with magnesium. A ¼ cup serving a day (which is quite small) will give you 105 mg of magnesium. In addition to being rich in magnesium, almonds offer other valuable nutrients, including vitamin E, protein and Omega-3 fatty acids. Not only will they help to prevent you from developing the effects that are associated with a magnesium deficiency, but they will also help to boost the health of your heart and can assist you with maintaining a healthy weight. To get all of these benefits, you can simply grab a handful of almonds and enjoy them as an afternoon snack. Other ways you can add them to your diet include using them as a topping for salad, mixing them in with a pasta salad, or sprinkling them on top of cereal or yogurt. They even make a tasty addition to a bowl of ice cream!