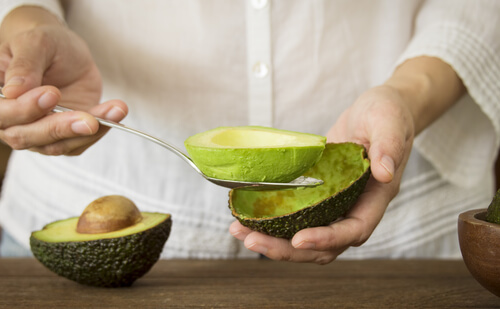 There are several reasons to skip those huge tubs of butter or the usual butter substitutes in the supermarket aisles. Sure, butter may be allowed and even encouraged on the keto diet, in low carb lifestyles, and generally as 'good' fat.
However, all this positivity about butter is usually limited to the organic, grass-fed, natural kind. It could be hard to find the right type where you live; plus, many people have a serious reason to avoid dairy altogether.
Of course, there several butter substitutes on the market; the most common one being margarine. We all know the chemicals, preservatives, and other synthetic stuff that goes into that substance!
Sill, we need something buttery for our baking, cooking, spreads, and so on. Luckily, there's a huge variety of alternatives to butter and margarine. These choices are not just delicious, but a lot healthier! Below are no less than
10 of these yummy solutions:
1. Avocado
For the same creamy taste and texture, you can mash up a good old avocado and spread it on your toast. Needless to say, this is a much healthier option that can help us fight a lot of diseases as well.
Avocados are major superfoods. Having them for breakfast instead of butter could enhance your heart health, trim your waistline, and generally leave you feeling chock full of energy!
An average avocado would hold a high level of fiber, potassium, and the much-needed Vitamin K. It does have fat, just like butter, but the monosaturated kind. This is the fat that's good for your heart and can help lower your bad cholesterol levels.
You'd also be delighted to know that avocados are used to bake some delicious and healthy treats as well! There are tons of recipes for avocado brownies, cheesecake, cupcakes, fudge, and other mouthwatering options online.