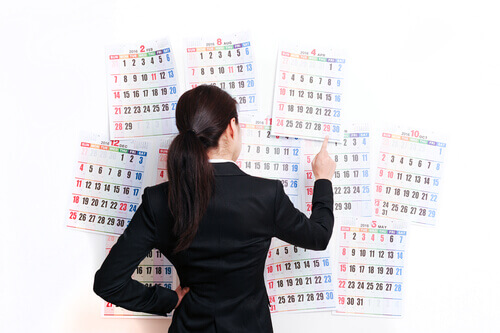 4. Irregular periods
Irregular periods can be caused by a whole range of things: One of the most common causes of a missed period is stress or a sudden change in diet; certain medications can also cause women to skip their periods or their cycles to change. And yes, it's completely true that women's menstrual cycles can "sync up" if they find themselves in close proximity to other women.
But irregular periods don't just classify as missed periods – they can also include irregular or overly heavy bleeding, which is sometimes caused by hormonal changes and can also be a symptom of PCOS. Always take note of changes that occur in your menstrual cycle, whether you happen to be a few days late or you are bleeding heavier than usual: Make an appointment and mention these changes to your doctor. They could very well be a sign of something more serious.