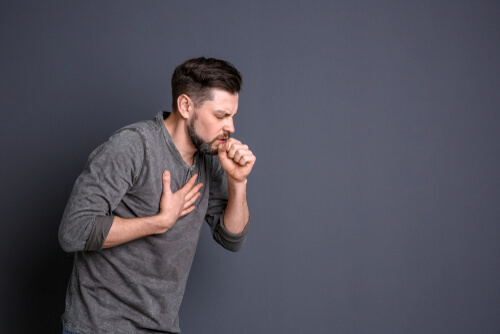 Nobody wants to receive a diagnosis of cancer. Cancer is a scary word, but luckily, medical science has come a long way in the last decade, and a cancer diagnosis is no longer a death sentence. Most people who receive the proper treatment on time, do survive cancer and are able to go on to live normal lives.
The key to catching cancer quickly is to be aware of the symptom. When you are familiar with the symptoms, you will know when you experience them and when to seek medical attention.
Throat cancer is a very common type of cancer, and it has specific symptoms. Some symptoms start out mild and become more severe as cancer progresses. If you suspect you may have throat cancer and are experiencing any of these symptoms, talk to your doctor to get a proper diagnosis immediately so you can begin the right treatment.
1. Persistent Cough
A cough can be a sign of a cold, flu, or something more severe like throat cancer. When you first start coughing, you probably assume it's something mild and not something as serious as throat cancer. This causes many people to put off seeing a doctor for their cough and having their throat cancer diagnosed at a later stage. If you have a cough and no other symptoms of the flu or a cold, it may be caused by something more serious.
If the cough is persistent and lasts for more than a week, you should talk to a doctor to rule out something as serious as throat cancer. Throat cancer doesn't only show up on the outside of the throat. It can start from the inside. As cancer grows and becomes more severe, it can cause symptoms to become worse, including a cough. Many people continue to struggle with a cough even after they have successfully overcome throat cancer.