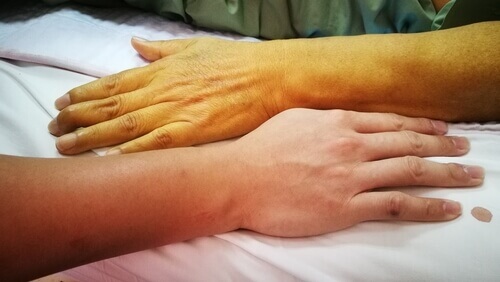 3. Pale or Jaundiced Skin
Vitamin B deficiency is primarily characterized by the presence of pale or yellowish skin. Often, this can even manifest on the whites of the eyes. When you are deficient in vitamin B, your red blood cells become fragile and can be easily damaged. This causes a release of bilirubin pigment which is responsible for giving your skin that tinge of yellow.
Similarly, when blood cell reproduction is at a low, it could result in a type of anemia called megaloblastic anemia. This is when the red blood cells produced in your bone marrow are too large and prone to damage. These red blood cells are then too large to pass through bone marrow, preventing them from entering your circulation.
So if you have recently noticed your skin turning pale or yellowish, there probably aren't enough red blood cells circulating in your body. Which means you're most likely lacking in vitamin B.