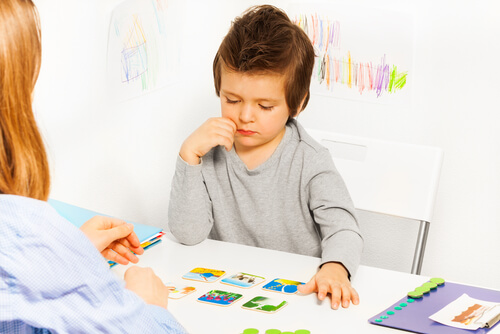 A neurobiological disorder, Asperger's syndrome was once characterized as a clear autism spectrum disorder. However, in May of 2013, Asperger's was combined with the diagnosis of autistic disorder into one single condition known as an autism spectrum disorder.
Asperger's falls on the higher-functioning end of the autism spectrum. The symptoms characterized by the disorder range from mild to severe. Both children and adults who are affected by this disorder tend to be highly intelligent, but have difficulties with social interactions. They also tend to exhibit a limited range of interests, repetitive behaviors, or a combination of both. Additionally, fine and gross motor development may be delayed, which can cause difficulties with coordination, or clumsiness.
An estimated 1 in 500 people have Asperger's syndrome. Though it is usually isn't diagnosed until a person begins to experience serious hardships in school, work, or their personal lives. Given the prevalence of this disorder, however, it is important to be aware of the signs and symptoms that are often associated with Asperger's. While there is no cure, the earlier a diagnosis is made, the earlier intervention can begin. It is important to understand that a diagnosis of Asperger's will necessitate certain accommodations; this diagnosis is not as tragic as it made seem. Most people who have Asperger's lead extremely successful lives.
Here's a look at 11 symptoms that are commonly associated with Asperger's.
1. A need for routine
Routine is important for most people; however, for people who have Asperger's, a routine may be a necessity. In fact, they may have severe difficulties if there are any changes to their routine. For example, a child may end up having a temper tantrum or an adult could become downright mean if there are any changes in routine occur. In severe cases, a person may become violent when any changes to his or her routine occur. Parents of children who have Asperger's should try to predict and prepare for any changes in order to better help the child adjust.