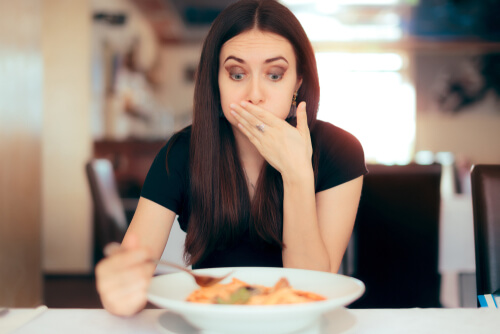 Tongue cancer is one of the most commonly diagnosed cancers in the world.
It's a type of cancer that can affect both men and women equally, and it affects people of all ages. It's commonly associated with smoking, although can also happen in many people who are exposed to other factors or have a genetic predisposition to develop certain cancers without having smoked for one day in their life.
Most varieties of cancer aren't sudden onset and will show symptoms and signs as they develop in the body. Caught in their early stages, this also makes most types of cancer possible to treat. Chemotherapy and radiation are some of the possible treatments, although this can also extend to surgical or pharmaceutical treatments in some cases.
Even if you don't smoke, you could be at risk of developing tongue cancer.
Here are 14 typical tongue cancer symptoms that mean you should see your doctor.

1. A Lingering Bad Taste
One of the first possible signs that you might have tongue cancer is a lingering bad taste in the mouth that doesn't go away within a few hours or days. Sometimes the bad taste might be constant, but it can also sometimes come and go (or happen in the middle of the night or at randomized times).
A lingering bad taste in the mouth can be a sign of a few things and only a doctor's appointment can help to tell you what's really causing it. Some of the possible causes other than tongue or mouth cancer include mouth ulcers, infections, cracked teeth or other related dental problems – although more vast causes can also include dietary problems or digestive issues in the colon of which the bad taste travels upwards. 
If you experience the lingering bad taste together with more symptoms from this list, it's more likely to be a sign of mouth or tongue cancer. See your doctor if you want to be sure.