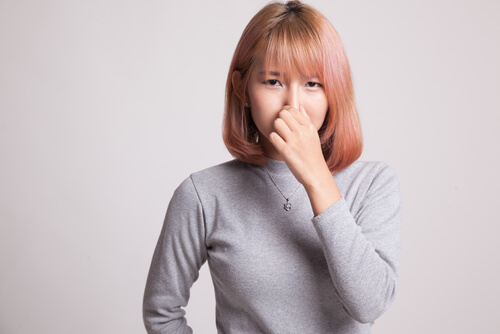 2. Distinct Vaginal Odor
A lot of women are self-conscious about the potential of odor from their vagina, even if this is a mostly unfounded fear that a great deal of women have with no basis in fact. This can make an infection like bacterial vaginosis or a yeast infection that has accompanying odor as a symptom feel very embarrassing to the majority of people who experience it – but this should never mean that you delay treatment because of the fact that you are potentially embarrassed.
Any unpleasant odor from the vagina can signify an infection, usually, one that's very easy to treat with the use of antibiotics in the course of a few days to weeks: It's not something to worry about, and most of the fear and embarrassment that goes along with it doesn't help your health – so don't be embarrassed and proceed to treatment!
There are a few other conditions that can also cause the combination of discharge and an unpleasant odor: Have tests done if you aren't sure whether you have bacterial vaginosis or another condition with the same symptoms.