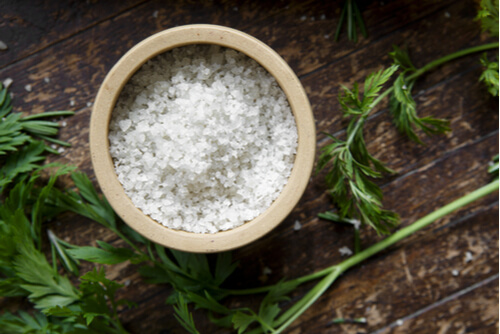 2. Salt
Salt is an interesting trick that you can use in order to remove white coating from the tongue. This is because salt is naturally coarse and is thereby more likely to help scrape away the top layer of dead skin and/or bacteria that can lead to the appearance of a white tongue.
To solve the problem, start by sprinkling just a little salt on your tongue and then scrub it gently using a toothbrush for about a minute. Don't be too rough because you don't want to end up with a very red tongue because you've broken the skin!
Another option is to mix a teaspoon of salt in a glass of warm water and then to gargle with the saline solution. This trick works because it helps to disinfect the tongue and thereby kill any germs that could be contributing to the problem.