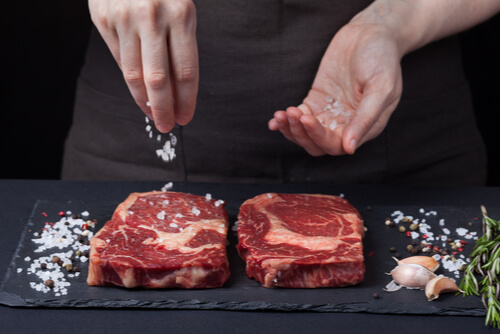 3. Salty Foods
Have you ever felt bloated after an afternoon barbecue with friends? You can blame it all on the salty meat. It's not the only gas that causes bloating; fluid retention is also a culprit. Consuming too much salt forces your system to retain water as a way of diluting excessive salt in the body.
Kidneys, which are natural filters, are designed to process minerals in the body, but sometimes they fail to keep up if there is excess intake.
If you overconsume salt, they may fail to process it and result in the accumulation of sodium in the blood and eventually causing gas and bloating. It is important to reduce the intake of salt as there are severe complications that may result from it. If you have persistent bloating caused by eating salty foods, consult your doctor as it may be a sign of high blood pressure or damaged kidneys.