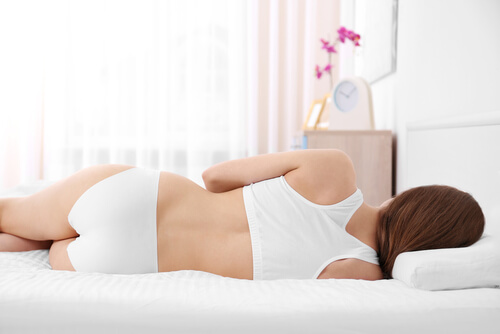 Snoring is a worldwide problem faced by millions of people on a daily basis. It is more common in men as compared to women. According to various studies, 40 percent of adult men and 24 percent of adult women are habitual snorers. Snoring can be a nuisance for you as well as for your sleeping partner if not, it's still not a fact to be ignored. It can be intermittent or continuous. It also worsens with age as you reach middle age and beyond, the muscle tone in your throat decreases and can be harmful if not treated well.
The best way to eliminate any problem is to find the root of it. If snoring is caused by any benign factor, then it is more likely to be cured through remedies. It is usually caused when the relaxed tissues in your throat vibrate due to air crossing causing harsh disrupting noise. The following are the common solutions for your snoring problems.
1. Back off your Back
Sleeping on your back may make you more likely to snore as it regularly causes the tongue to move backward resting upon the back of your throat, partly blocking the air passage and causing you to snore. Sleeping on your side will prevent the collapse of throat and tongue leaving the air passage open for regular breathing.
The old tennis ball trick is the alternative if making that change is hard for you. That's why it's recommended by experts to not sleep on your back.
People around the world prefer sleeping on their right side or straight. Especially, when it comes to people on the middle eastern side of the world, they highly prefer to not sleep on their back. Even our ancestors preferred to not sleep like that.
Therefore, it's best to either sleep on your side. Try to keep the "sleeping on your back" habit to a minimum and you'll see some results.