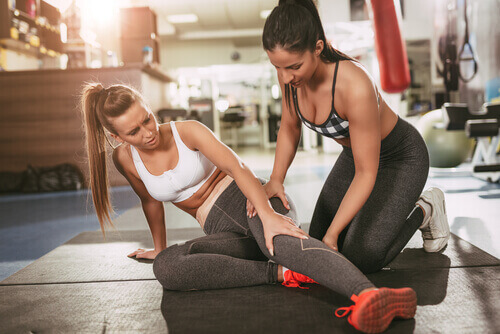 Muscle spasm is an involuntary contraction of muscles that is often abrupt and characterized by sharp pain. It is always temporary and harmless unless it keeps reoccurring that you may need to worry about them. This condition can be experienced in different muscles of the body with a spasm of the skeletal muscles being the most common form of the condition. Other parts commonly affected by muscle spasm include the thighs, foot arches, hands, calves, abdomen, and sometimes the ribcage.
Muscles are made of fibers controlled by the nerves. A sudden stimulation of the muscle or damage to the nerve may result in the muscle fibers twitching. A mild case of muscle spasm can go unnoticed, while sometimes the pain can be excruciating. Although muscle spasm is not caused by alarm, in some recurring cases the condition could be signaling a developing nervous disorder. Muscle spasm can be neutralized by muscle relaxants and physical therapy among other treatments. Below are 14 causes of muscle spasm;
1. Overusing a muscle
Spasm often occurs on overused, strained, or previously injured muscles. When a muscle is overstretched, or held in one position for a long time like during writing or typing, the spasm is likely to occur. In this case, the respective muscle cell(s) become exhausted and the fluid in it gets hyperexcitable, thus a forceful contraction. Skeletal muscle spasm resulting from overuse is often experienced by athletes doing strenuous physical exercises in hot environments. 
Muscle spasm as a result of overuse is an occupational hazard affecting construction workers working in hot environments. Usually, the contraction affects the large muscles being strained during work. The condition culminates in severe heat cramps upon prolonged exposure to heat. Routine strenuous activities like snow shoveling mowing or raking grass can cause muscle spasms of the shoulder, neck, and back.