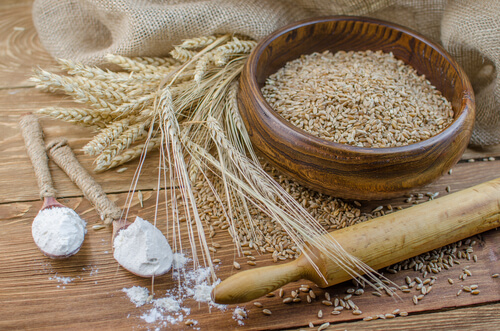 3. Refined Flour And Grains
Just like processed meats, refined flour and grains have inflammation agents. This is due to the fact that the most refined grain has the germ and the bran removed, which are also the most nutritional part removed.
The digestive processing and absorption of these simplified grains are fast. They are quickly converted into sugar, very highly inflammatory food. Most foods that are processed or refined have glycation end products that easily trigger inflammation.
Daily consumption of wheat products together with grain cereal increases chronic inflammation in arthritis patients. Not only do these foods aggravate joints pain, but they also promote the development of other illnesses like heart disease, diabetes, and cancer. This is because most processed foods contain empty calories instead of important nutrients like fiber.
Besides white bread, other foods to avoid in this category are white rice, bread, and pasta, just any white starchy foods. Instead of eating these processed products, patients should try whole-wheat or whole-grain foods. Substitute the white rice with the brown one and use almond flour for pastry nourishments.