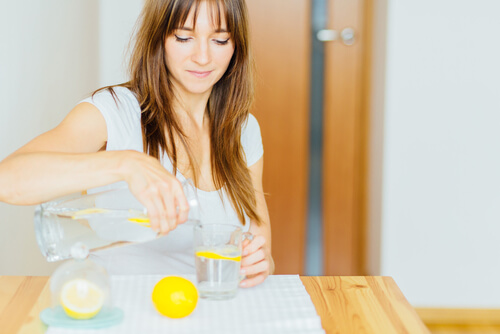 2. Have Some Lemon Water
Another quick fix is to have some lemon water. This helps in a number of different reasons. For one, it helps to make drinking more water more palatable. Many people find that when they drink large amounts of water, they actually find it pretty plain and boring and even that it struggles to go down as a result!
This is why a lot of people actually recommend adding just a dash of lemon to their water in order to help them drink more. And not only will this help a lot, but it can also improve their ability to produce more saliva because it has been shown to stimulate saliva production.
There are more benefits too – the inclusion of vitamin C will help you to relax and we'll see the benefits of doing that in just a moment.