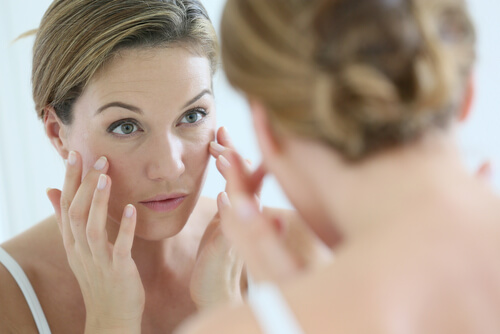 Neem oil is extracted from the fruits of the neem tree. The neem tree is an evergreen tree with the botanical name of Azadirachta Indica. These trees are found predominantly on the subcontinent of India. There are two major compounds that make up neem oil, Azadirachtin, and triterpenoid. These compounds are what provide the oil with its antihistamine, antipyretic, antifungal, and antiseptic properties.
Neem oil can come in a number of different colors including dark brown, stark red, golden yellow, yellow-brown, and green-brown based on the method that is used to extract it.
While neem oil looks like vegetable oil and has a nutty odor, it is not used for cooking. It is most often used for shampoos, soaps, and lotions. There are numerous medicinal benefits offered by this oil as well. It is often used as a treatment for skin conditions and has shown signs of helping those suffering from malaria. The oil is also used by organic farmers as a way to keep pests off of their fruits. Overall, there are a number of different uses for neem oil and some amazing benefits from using it as an alternative to other synthetic products. Here are 18 incredible benefits that neem oil provides.
1. Smooths Wrinkles
Neem oil is safe to use on the skin and is often made into lotions and soaps. The regenerative properties of the oil as well as the immune-boosting compounds that are present allows the skin to fight off pathogens that are found below the surface of the skin. These qualities will help to keep the skin smoother for longer periods of time and helps to prevent the skin from wrinkling. Neem oil or neem powder can be used on the face in order to help reduce the effects of aging overall.