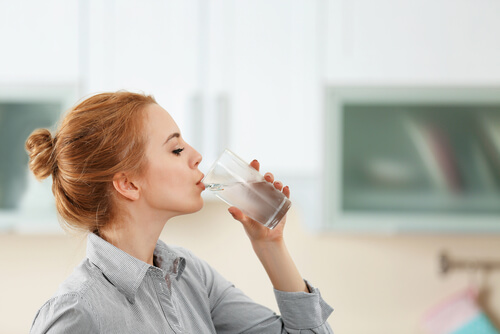 It comes on out of nowhere; an intense, burning sensation in your chest that literally feels as if your heart is on fire. You have heartburn.
Despite the moniker, heartburn actually has absolutely nothing to do with your heart. But, the condition causes symptoms that mimic those that are associated with heart disease and a heart attack. In reality, however, heartburn is the term used to describe an irritated esophagus. The tube that connects the stomach and the throat, the esophagus can become irritated by stomach acids.
The symptoms of heartburn arise as a result of a malfunction with the lower esophageal sphincter (LES), a muscular valve that is situated where the stomach and esophagus meet. Under normal conditions, the LES keeps stomach acids where they are supposed to be – in the stomach. When it is functioning properly, the LES opens up, allowing food to pass through to your stomach, or enabling you to expel the buildup of gas that collects in the stomach during digestion in the form of a belch, and then it closes again. However, the LES is malfunctioning, it can open too frequently or not close tightly. When this happens, stomach acids can work their way up into the esophagus, causing the painful burning sensation that is associated with heartburn.
Certain foods and drinks can either relax the LES or increase the production of stomach acid. Increased production of progesterone can also relax the LES, as can certain health conditions.
No matter what's causing your heartburn, there's no doubt that you are going to want fast relief. The following 20 home remedies could help.
1. Drink more water
Water can be a very effective remedy for heartburn. First and foremost, ice-cold glass of water will soothe the pain associated with heartburn, thereby reducing your discomfort. It also helps to dilute the high levels of acid that make their way up into your esophagus when you have heartburn, and also pushes those acids back down into your stomach. Additionally, water can help to prevent heartburn, as it assists with the breakdown of the food you, triggering the production of enzymes that break food down.