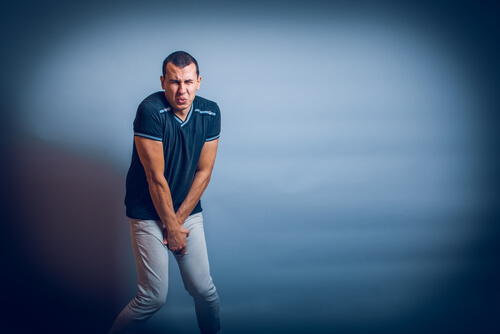 Discovering blood in your urine can cause immediate panic. Many people automatically assume the worst-case scenario when they make such an unsettling discovery: cancer. However, there are a variety of conditions that can lead to blood in the urine. In many cases, these conditions are not life-threatening but do require medical attention.
Medically referred to as hematuria, blood in the urine is actually a very common condition, and typically, these conditions are not serious. Urinating is one of the ways the body rids itself of waste products. This process begins in the kidneys, which pull excess waste and fluids from the blood, turning them into the urine. The urine that is created then passes through the tubes in the bladder known as ureters, where is it stored until it is passed. Should blood cells leak into urine during any part of this process, it will lead to hematuria.
Here's a look at 16 things that could cause blood in the urine.
1. A prostate infection
Known as prostatitis, a prostate infection is an inflammation of the prostate gland that is the result of an infection. There are three types of prostate infections:
– Acute bacterial.
This is caused by a bacterial infection and usually starts suddenly and can cause flu-like symptoms, as well as blood in the urine.
– Chronic bacterial.
In this form of prostatitis, recurrent bacterial infections affect the prostate. Again, symptoms may be similar to those of the flu and can also include blood in the urine.
– Chronic prostatitis.
Also known as chronic pelvic pain syndrome, the cause of this type of infection is unknown, but a side effect can be blood in the urine.