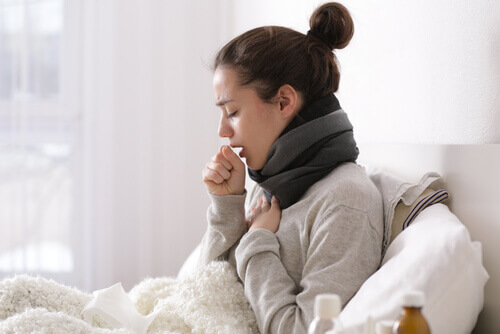 3. Bloody Sputum (Hemoptysis)
While this symptom may also indicate other illnesses, coughing up bloody sputum is a cause for concern and it should head you straight to the doctor's surgery. This symptom is often also related to tuberculosis, however, further testing should identify the root of the problem. Damage to the lining of the lungs through cigarette smoking or inhalation of dangerous gases or particles can degrade the tissue condition to such an extent that it starts to break up causing the bloody sputum.
Bloody sputum is a sign of an infection in the lungs and that is exactly how lung cancer might begin. Any discolored sputum is a cause for concern and should be investigated thoroughly by undertaking a complete x-ray of the chest and lungs. Blood tests are also done to provide more accurate testing for cancer as this ensures nothing serious goes undetected. The social acceptance of self-diagnosis is the reason many people assume symptoms will just go away.