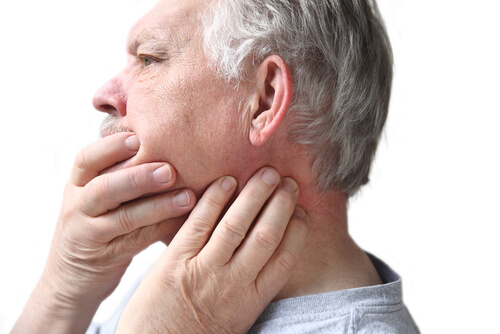 Neck pain is among the most common complaints people have, and its incidence has increased over time. The changes in our lifestyles, including the kind of jobs we usually have and the way we entertain ourselves, increase our risk of developing neck stiffness and experiencing neck pain. Muscular tension and postural problems are among the main causes of neck pain.
Some disorders and illnesses can cause neck pain too, but in the vast majority of cases, chronic neck pain is a matter of bad posture and/or stress. If you experience chronic neck pain, you should consult a doctor or physical therapist, and you might need an X-ray of your cervical vertebrae to make sure there is no deeper cause for it. In the meantime, or in case you just experience occasional or mild neck pain and you want to feel better, here are some tips for quickly relieving your pain.
1. Apply heat
Neck pain is very commonly caused by muscular tension. The muscles don't relax properly and they conserve a constant state of contraction during the day, which makes it more difficult to move your head and neck, and could make you feel pain.
This tension might be originated in a poor posture that forces your muscles to become more tense than needed; also, nervous tension or stress might be behind it, because when your thoughts and emotions are tense, your body responds with physical tension that echoes your worries and fears.
The number one method for relieving muscular tension and contractures is to apply heat. You can get an electric pillow or soak a towel in hot water. Hot immersion baths are excellent because water can reach all-around your neck, but long hot showers also help. Stand for a few minutes under the hot water, and let the temperature of the shower relax your muscles.