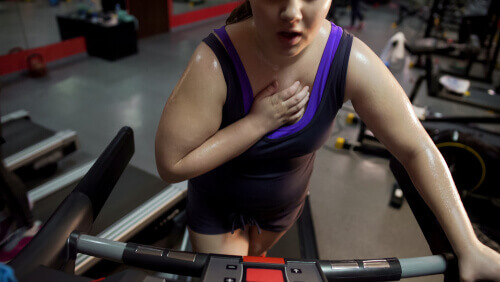 2. Lose Some Weight
While being obese is a big no-no in the fight against DVT but excessive weight can also affect your chances of developing the condition. Obesity affects the chemical structure of your blood, opening doorways to inflammation. Inflammation, in turn, makes it much likelier for your blood to clot.
Excessive fat around your belly can also make it hard for the blood to travel through the deep veins, ultimately increasing the chances of clotting.
Men over six feet and women over five-foot-six are especially prone to developing a clot. The taller you are, the higher the blood has to climb when traveling upward from your legs. Since gravity has an effect on the upward flow of the blood, it ends up clotting in the legs. So, extra efforts on losing excess weight if you are six feet or taller male or a five-foot-six or taller female.