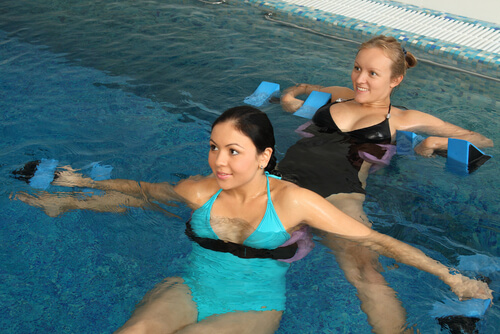 3. Water gym
Swimming and performing pool gymnastics is a great exercise for your hips as well as the rest of your body. What is great about water exercising for people with hip pain is that water helps support our bodies, and therefore reduces the weight on our hips.
If you can't stand or exercise for long because your joints can't take your body weight – for example, if you are overweight or have hip wearing – water is a great solution. Swimming will help you regain mobility and strengthen your muscles, but remember to kick gently so you don't add too much strain to your joint.
Even walking on shallow water is an exercise because water resistance makes your muscles work harder than they do when you walk on land, but still provide better support for your body weight. The movement of water also gives your hips a soft massage that helps relieve the pain.