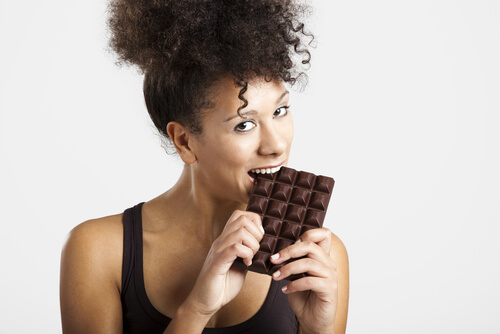 Chances are that you have at least heard the term probiotics at some point in time, but do you know the benefits of them? There are many healthy bacteria that reside inside your gut. These healthy bacteria help with many things such as boosting immunity, improving digestion, and reducing the risk of developing a number of different diseases.
Creating a healthy microbiome within your gut can help to keep your gestational system functioning properly. When it comes to probiotics, there are a number of foods that contain these healthy bacteria and help to promote the growth of the good bacteria in your digestive system. Fortunately, many common foods that you are likely eating already are probiotics and did not even realize it. In order to promote your gut health and increase the amount of good bacteria, try adding these 15 probiotic foods to your diet on a regular basis.
1. Dark Chocolate
Let's start the list with something that you are likely going to enjoy eating. Dark chocolate can help stave off your sweet tooth and at the same time provide your gut with both prebiotics and probiotics. Prebiotics act as a food source for the microbes in your gut. These microbes will convert the dark chocolate into anti-inflammatory compounds. The probiotics found in dark chocolate will colonize in the gut to help with digestion. This combination can help to strengthen the belly bugs and fix any gastrointestinal issues you may be dealing with.
The reason that dark chocolate is considered a probiotic is that it is actually a fermented food. In order to get the benefits that dark chocolate has to offer to make sure that the cacao content of the chocolate is at least 70 percent. Try eating about a square of a bar each day or around two tablespoons of cocoa powder.