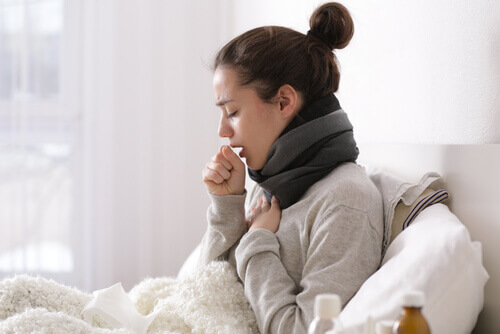 Walking pneumonia is a type of pneumonia that is not severe enough to require a person to be on bed rest. Walking pneumonia is typically a term used by physicians to describe atypical pneumonia that is caused by mycoplasma, legionella, or chlamydophila. Atypical or walking pneumonia may also refer to any type of pneumonia that is caused by microorganisms other than Haemophilus influenzae, staphylococcus aureus, streptococcus pneumonia, or Moraxella catarrhalis.
Walking pneumonia is not as severe as regular pneumonia and cannot be treated with antibiotics or other methods that are often used to treat regular pneumonia. Walking pneumonia is contagious when you are in prolonged contact with someone who has the illness. Outbreaks in a crowded setting such as prisons or college dorms may occur.
While walking pneumonia is not as serious as regular pneumonia, it can become dangerous. It is important to know the signs and symptoms of walking pneumonia so that you can take care of yourself while you are ill and not spread the sickness to others. Here are some of the symptoms of walking pneumonia that you may experience including when you should go see your doctor for help.
1. Persistent Coughing
A persistent cough can be a sign of walking pneumonia. While a cough may be a symptom of a cold or other infection, a persistent cough that does not go away and is quite painful can be a sign of walking pneumonia.
When a person develops pneumonia, the cough that comes with it can be quite painful as the lungs become more inflamed. If you have a persistent cough that lasts more than a week, it is a good idea to see your doctor for a chest x-ray and a diagnosis.