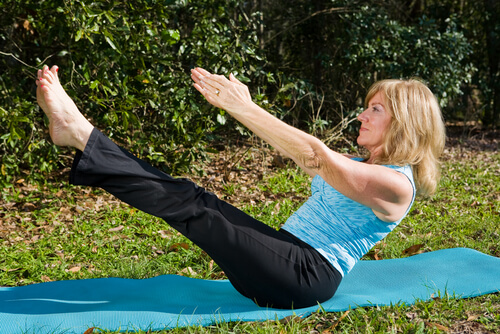 2. Hip exercises
Strengthening your muscles can help protect your hip joint and keep the bones in place so they don't hurt when they get too close to each other. Also, it helps keep the tendons healthy. There are many exercises you can do to work out muscular groups that influence your hip movement and resistance: your buttocks, your tighs, and your abdominals all affect your posture, your weight distribution, and your joint stress.
Hip exercises even help prevent hip joint pain before it happens, so they are a great routine for people at increased risk of hip pain, such as runners and the elderly. Yoga and Pilates are among the best exercise techniques to strengthen your hip muscles and your core. Get a short routine of around 20 minutes and repeat it every day for best results.
Hip exercises can also relieve your pain instantly if a muscular contracture is causing it because you will move the fibers and release strain.