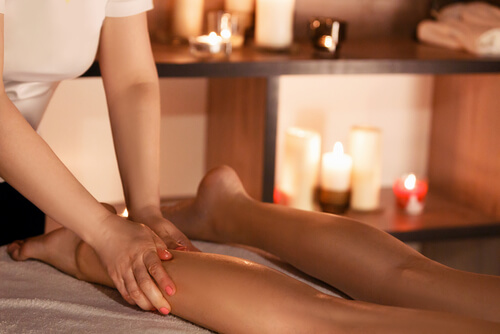 2. Massaging the Area
If you have sustained a serious muscle injury like a pulled hamstring, one of the first impulses that most people have is to physically grab at the injury and to massage away the initial signs of pain and discomfort. The reason people do this is because of the fact that it works. 
The immediate application of heat and massage to the area the injury has occurred can help the swelling to be less bad later on – and repeated massage throughout the healing period can also help to promote the kind of cellular regeneration you need in order to heal from the injury properly.
Massage is one of the best ways to get an injury to heal in a more natural way. If you've never done it before, there are many YouTube videos that can tell you how a sports therapist would approach a hamstring injury that can help show you what you're supposed to be doing.