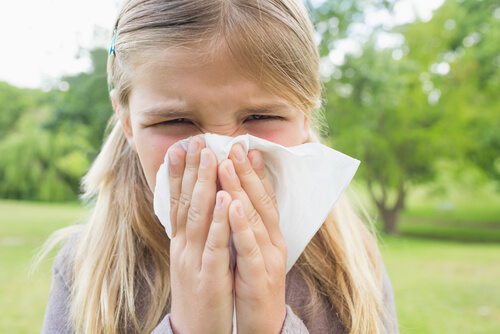 Allergy symptoms happen when your immune system goes into overdrive attacking something that poses no real threat to most people, but triggers a bodily reaction in anyone sensitive to the substance. The substance is referred to as an allergen.
There are a number of allergy symptoms, and you may have one or several of them if you have an allergic reaction. You don't need to have all of them to be having an allergic reaction. Some people have one symptom more than another, as a general rule. Some of the symptoms include runny nose, stuffy nose, and sneezing, cough, headache, fatigue, wheezing and shortness of breath, nausea, and vomiting, and even fever.
Allergy symptoms can be confused with other more serious conditions like flu, food poisoning, and strep. Some people have seasonal allergies, others have food allergies, and yet others have chemical allergies. There are many different types of allergies.
1. Runny nose, stuffy nose, and sneezing
Sneezing, congestion, runny nose, nasal blockage, and itching in the nose are all a group of related symptoms referred to as allergic rhinitis or "hay fever". Allergic rhinitis can include itching in the eyes and roof of the mouth. If you've ever been unable to sleep because of a stopped up nose, then you know how problematic allergic rhinitis can be. A runny nose can also be mistaken for a sinus infection. You might actually have a cold.
You don't really know until you give it a little time and see if that's what it is. A sinus infection can be either acute or chronic. Decongestant overuse can also cause a stuffy nose, in what is known as rebound nasal congestion. There are other conditions that mimic hay fever, like postnasal drip and nasal congestion. While they may appear similar, they are not due to allergies.