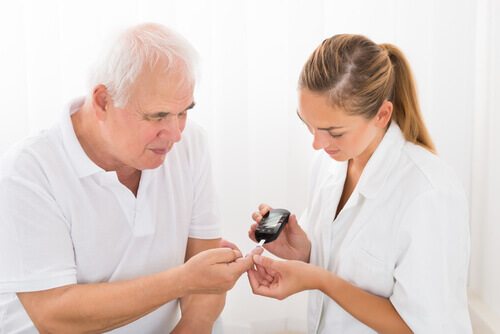 2. Diabetic Complications
Over 30 million Americans live with diabetes. An individual may develop this adverse blood-sugar disorder if their pancreas is unable to secrete enough insulin to counter the effects of sugar on the blood and body. People with diabetes require medication to control their disease, with people with type 2 diabetes needing regular insulin shots before meals.
Artificial sweeteners offer an alternative to sugar for people with diabetes. However, research on sweetener compounds such as aspartame concludes that it may be a wise idea to avoid aspartame if you are living with diabetes. Aspartame decreases insulin sensitivity, a study done by the American Diabetes Association voices concerns over people with diabetes that eat or drink food products containing aspartame may experience a sudden drop in blood glucose levels.
Further research from the ADA concludes that artificial sweeteners, especially aspartame, do have a negative impact on the body's insulin response to sugar. This response can affect diabetes risk, even with the consumption of zero-calorie, sugar-free sodas.