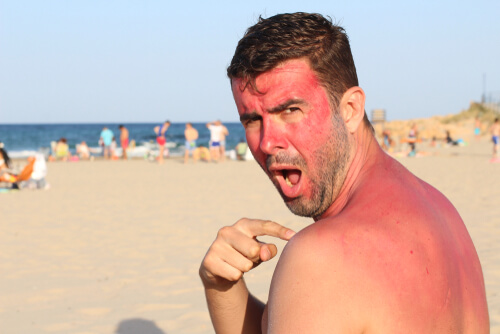 2. Pain and Tingling
Another symptom of sun poisoning is when the skin becomes quite painful. You may experience extreme amounts of pain in any area of the body that was exposed to the sun for too long. The skin is likely very irritated at this point and quite red. You may find that it feels a bit tingly all the time as well. If you suddenly get chilled it can also cause you to experience pain with these chills. Once again the pain and tingling in your skin is also a sign of just a regular sunburn and does not necessarily mean that you have sun poisoning.
However, it is the extreme redness of the skin in combination with pain and tingling as well as some of the other symptoms that are on this list that can be the marks of sun poisoning rather than a really bad sunburn. This is why it is important to know all of the symptoms of sun poisoning so that you know what to watch for.