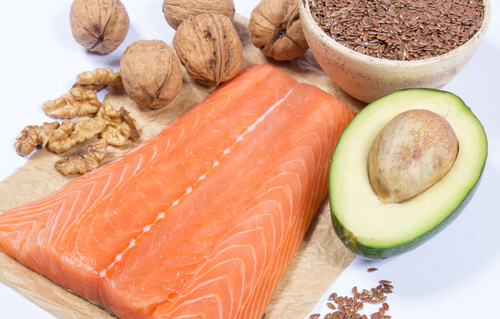 2. Focus Your Nutrition on Recovery
Fix your diet to optimize your recovery. A brain injury is a form of inflammation, so it would make sense to eat anti-inflammatory foods. Healthy fats from plant-based sources such as olive oil, avocados, and almonds reduce inflammation and improve circulation.
Your diet should include fatty fish like salmon and yellowfin tuna. These fish are rich in Omega-3 essential fatty acids that improve circulation around the brain, reduce inflammation and help to repair the damage from mTBI. If you don't like to eat fish, add fish oil capsules to your diet and reap the benefits of Omega-3 fatty acids without the seafood taste.
Avoid consuming refined carbohydrates such as sugar and processed foods. Refined carbs create inflammation in the cell walls of the intestines. This inflammation spreads from the digestive system to every other biological system in the body, including the neurological system. Eating these foods while trying to recover from a concussion will diminish your progress and delay your recovery.