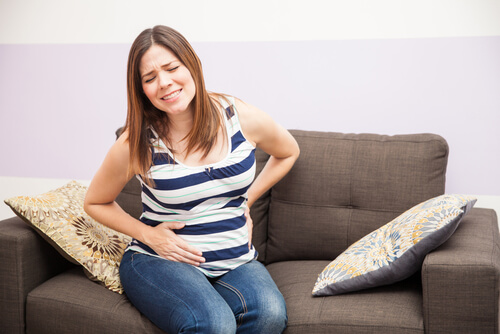 2. Spondylosis affects the Mid Back
The thoracic spine is the most extended area of the spine stretching from the shoulders to the lower back. The thoracic consists of 12 vertebrae and is the only area attached to the rib cage.
The development of spondylosis in the thoracic is typically an age-related medical condition. We tend to place less burden on our mid-back. Therefore, spondylosis generally develops from lumbar or cervical spondylosis. Daily activity and physical stress accumulate on the spine over time. The pars interarticularis is the section of vertebrae most affected by spondylosis. This area joins the facets on the rear of the vertebrae. A small crack on the pars is all that's needed to trigger spondylosis.
Thoracic spondylosis doesn't always present symptoms of discomfort. You may only feel slight discomfort or stiffness. When pain occurs, it's typically due to pinching of the nerves that extending from the spinal canal. This pain may extend down into your legs creating "pins-and-needles," or numbness. You may also lose the ability to walk correctly.