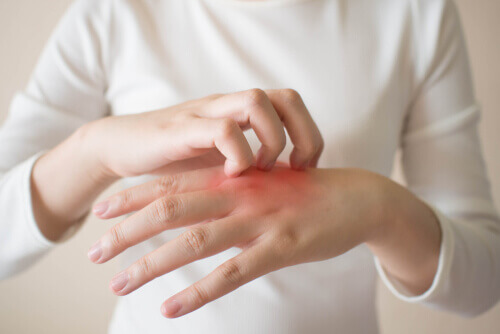 3. Itchy skin, palms, and soles of feet
One of the smaller side effects of jaundice are itchy hands and feet. This reaction is due to bilirubin, which is the yellow-brown chemical waste found in the liver that causes jaundice. Unlike the usual red itchy skin you would usually get from a bug bite or regular common rash, this itchy skin is yellow since the buildup of the bilirubin is under the skin.
As I mentioned before bilirubin can be yellow in appearance, so when it does build up under the skin, your body takes on this same look. This is one of the best ways to tell if you look jaundiced. Since this is all due to the bilirubin build up under the skin, and that bilirubin is waste product that can't be excreted by your body, you will feel even more fatigued and abdominal pain than before this condition develops.